Box of Life
Your life in one box.
Due to fire, burglary or water damages a lot of people daily lose
their personal belongings, memories and heirlooms.
Often this are irreplaceable values like diaries and family photos of past years which were handed from generation to generation.
Take precautions and backup your important documents and memories.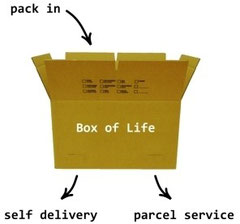 1 Moving Box
stored for
29,- € per Year*
*excl. 19% TAX
Warehouse in via pacel service:   you can also send us your box of life.