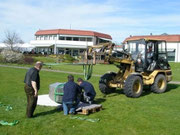 Nobody gladly hands over art objects or even sends them on journeys. Our team stands for decades of experience in international art logistics and art storage.
Therefore with us, you trust a partner who shares your concern and handles it with largest care. Thus, we carefully and appropriately handle your art objects, according to your wishes.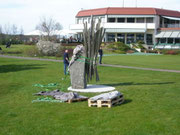 The Belaj Fine Art Service GmbH was established in August 2004 in Berlin.

The name "Belaj" stands for nearly 30 years of highest specialized technical competency, above average care, and continual reliability in the area of national as well as international art transportation.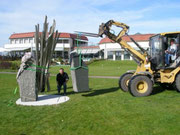 As a specialist for museum and exhibition logistics, the "Belaj Team" has built a bond of trust with its customers over the years. Whether museums, art collectors, galleries, art dealers or art auction houses - they all appreciate our customized support and our discernment in handling their works of art.
For more information or requests you could also use our contact form.

We are Supporter of the "Eisbären Berlin"